Being a mother of a daughter who has danced well over a decade, I have been to countless performances and I simply must tell you that Restored was my all-time favorite! The music was flawless and the message was so very touching.
From the beginning step till the very last bow, it was superb. I laughed and cried and was so moved. God Bless you all for the masterpiece!
Fondest Regards,
Mrs. Walters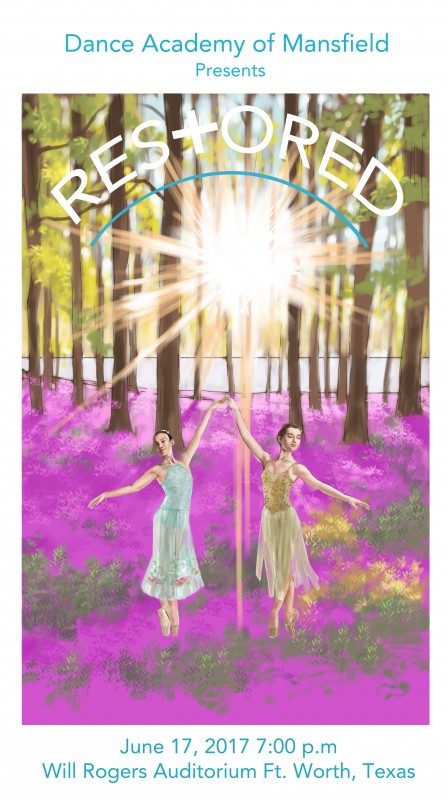 2017 Annual Production Free Admisson!
Inspired by the movie The Little Princess and Scripture: 2 Corinthians 4:17."For our light and momentary troubles are achieving for us an eternal glory that outweighs them all. So, we fix our eyes on not what is seen, but on what is unseen, since what is seen is temporary, but what is not seen is eternal."
Our story begins at the celebration of the yearly harvest. The Mayor of the village arrives to join his daughter Anna, and her friends, as the festivities begin. The Mayor, a widower, is a very kind and noble man and has raised Anna up with the Lord.
The celebration is interrupted when the Calvary arrives and announces that war has begun in the land. The Mayor must leave to join the war efforts but is faced with the dilemma of leaving Anna behind. Ms. Prima comes forward and offers to take Anna as a student in her Etiquette school. The Mayor leaves with the promise to send Ms. Prima money every month to provide for Anna's care and lessons while way.
As time goes on, it is discovered that the Mayor is missing in action. As a result, Anna no long receives the letters with her monthly tuition. Ms. Prima banishes Anna to the attic where she is made to work for her food and boarding. Lonely and distraught, Anna prays and cries out to God. She is suddenly visited by ministering Angels who carry her away to a secret garden where she encounters the love of Jesus. She is then taken to a beautiful river where she is encouraged and strengthened by the Lord.
Upon returning to the attic, Ms. Prima takes Anna to the village to sell Bread at the Yearly harvest. As the Celebration is under way, the father miraculously returns homes. There is a great celebration as daughter and father are reunited and peace is restored once more.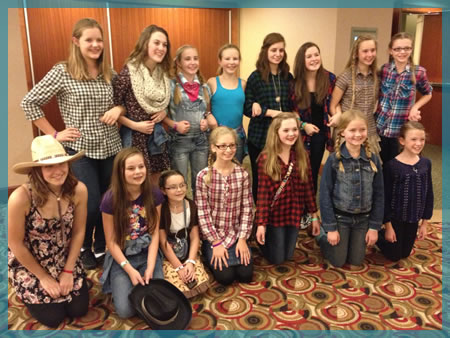 Dance Academy Students have the opportunity to participate in an annual Dance Convention located at DFW airport.
See the Dance Revolution website for all the highlights.
November is Parent Apprecition Month.
Class Showcase is a great opportunity for Parents to watch a full class and see what their students have been learning this semester.
Parent Drawings from Local Business to say Thank you!
For 2016:
February is Friendship Month!
Food Drive for our local food bank. Let's bless our neighbors by donating non-perishable food items!
Celebrate Friendships with a Princess Tea Party - 2018 date TBA. FREE event with registration required as space is limited. Bring a friend and come dressed as your favorite princess. Snacks & Crafts provided with photo ops with our Dance Company Members.