Our Staff
Dance Academy of Mansfield is passionate about investing in the lives of Children!
Students regardless of age or ability have an opportunity to work with dance professionals who share a passion for Christ and who teach others with love and understanding of children.
We stay current with the innovative dance trends without compromising our integrity. The Academy excels in patience, caring, and creative teaching skills. Proper Technique is stressed in all classes. Students are required to take ballet as it is the foundation they need in order to excel and advance in their dancing.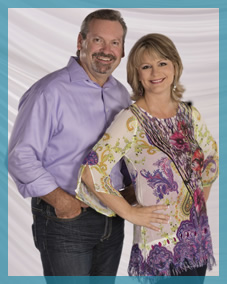 The Academy was founded by Christie and Chris Garrett in 1999. Mr. Garrett Graduated from DBU University with a Degree in Business Management and is a Quality Program Manager with Lockheed Martin. He is in his 32nd year with Lockheed Martin and has been a great support to Dance Academy for the past 16 years.
They have been married for 28 years and are proud parents to Scott, Dylan, Chris Jr. and daughter-in-law Julie and are thrilled to be grandparents to their first grandchild Elle. They are members of Trinity Church in Cedar Hill and are honored to have the opportunity to serve God and others through the art of Dance.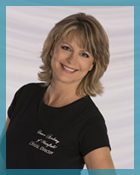 Ms. Christie has over 27 years' experience in Professional Dance Training, Choreography, Teaching and Performing. She began dancing at the age of 8 and studied ballet with The DycheYzer School of Ballet, Margo Marshall School of Ballet in Houston, The Abilene Metropolitan Ballet and the Civic Ballet of Abilene. Mrs. Garrett has performed in various Ballet Productions such as the Nutcracker, Coppelia and The Wizard of Oz. After graduating High School she became a full time Scholarship student with Joe Tremaine and studied Jazz, Lyrical and Modern at the Moral Landis Dance Center in Los Angeles. She also trained under the direction of Doug Caldwell and Jackie Sleight as well at the Dupree Dance Center in Los Angeles California.
Christie began her professional dance career at the age of 19 years old and began touring nationally with the children's musical "The Chipmunks and Magic Camera". She would go on to perform in numerous stage productions, musicals, industrials and T.V. commercials in Los Angeles and Dallas. Mrs. Garrett also has worked with worship leaders in various churches to incorporate worship into services and to bring dance back to its original purpose which is to worship and glorify God. She is thrilled and honored for the opportunity to serve God and her community through the art of Dance. She loves inspiring students to use their gifts for God and to love God with all their heart, mind and soul.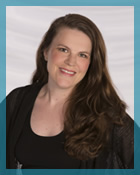 Ms. Amy has been an instructor with Dance Academy of Mansfield since 2005 and has served as the Administrative Director for the Academy since 2014. She teaches and choreographs all levels of ballet, tap and jazz from ages 3 through adult. Amy has been has been dancing since she was 5 years old and studied dance for 17 years all over the United States. She trained for 5 years during her Highschool and College under the direction of Scott Conway with San Antonio School for the Performing Arts. Ms. Amy has performed as a soloist and in the Corps for the Alamo City Dance Company. Her performances include featured roles such as The Snow Queen, Chinese, Mirlitons, Waltzing Flowers, and Snow Flakes in the Nutcracker Ballet. She also has performed as Hermia in Midsummer's Night's Dream and Mother Daffodil in the Original Production of Lepidoptera. Ms. Amy also has over 15 years of experience in Early Child Development from teaching to administration and Directorship. She has an Associate degree specializing in Child Development from Northeastern Oklahoma University, a Technical Certificate in Child Development from San Antonio College and an Advance Training Certificate from Christ for the Nations. She has 2 beautiful children and has been married to her beloved husband since 1996.
Brooke Cook - Recptionist
Ms. Brooke has been with Dance Academy of Mansfield as a dance mom since 2013 and a receptionist since January 2016. She is a homeschool mom of two beautiful girls, 5th grade and 1st grade, and is in the process of becoming a licensed foster parent. She attends Walnut Ridge Baptist Church where she runs The Ridge Homeschool Co-op. She loves to dance and has ten years of experience. She could not do any of this without the loving support of her husband to whom she has been married to since 2005.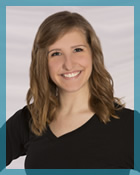 Baylee Wilson - Instructor
Ms. Baylee has been performing since the age of 3. She has been with Dance Academy of Mansfield since 2009. Baylee has extensive training in Ballet, Pointe, Tap, Jazz, Lyrical, Contemporary, and Modern. She has spent several years training as a teacher's assistant with Dance Academy and was promoted to instructor in 2013. Baylee is well versed in all aspects of the schools dance program. She is also a member of Dance Academy's Performing Company who performs in community and church functions throughout the year. She also has performed as a Principal Dancer in several of Dance Academy's spring productions. She has served her church in the preschool and children's departments as well as participated in missions and evangelism locally and in Mexico.
Hannah Starr - Instructor
Ms. Hannah began her dance training when she was three in Houston, Texas. She has trained in ballet, jazz, contemporary, modern, pointe, lyrical, tap, and hip-hop. She started competing at age twelve, attending numerous national dance competitions and conventions. She was a principal dancer for the senior company at Chara Christian Dance Academy for five years and danced with a ballet company, Ballet du Coeur of Friendswood, as a principal dancer for two years. She examined and completed through level 8 in the Sonshine Ballet Syllabus. She was accepted into the jazz/contemporary intensive at Joffrey Ballet School and attended Project Dance NYC and Houston. She trained as an assistant teacher for 8 years. Throughout high school she began to teach for several inner-city ministries, which revealed to her more than just her passion for dance, but also her passion for teaching and ministry. After graduating high school in 2015, she was accepted into Ingredients Training Program with Dance Revolution. Upon completing the nine month program, she was invited into Ingredients Dance Company. She is now beginning her second year as a company member and will again be touring with Dance Revolution. She is thankful to begin her second year teaching at Dance Academy of Mansfield and to see her students grow in excellence, not only as dancers, but also as worshippers and leaders.
Kasey Purdom - Instructor
Ms. Kasey has over eighteen years of classical ballet training with a decade of pointework experience and has performed many lead ballet roles such as the Sugar Plum Fairy, Snow Queen, Dew Drop Fairy, Paquita, the White Swan, Swanilda, and many more. She has had many pictures for her accomplishments in dance in The Dallas Morning News, The Dance Council of North Texas catalog, and Living magazines. She was a winner of the 2013 Natalie Skelton Award of Promise for exceptional potential in professional dancing and has trained with many instructors including Tom Nicholson, Norbert Norwicz, and Lisa Hess who is a former New York City Ballet company member under George Balanchine. Currently, Kasey is a freelance actress, model, and professional dancer represented by Naturally Fit Agency. She has acting training from various instructors including Christian Kaplan, Barry Shapiro, and more and she has danced with multiple professional ballet and contemporary dance companies including Contemporary Ballet Dallas, Epiphany Dance Arts, and Dallas Neo-Classical Ballet. She is also a certified personal trainer and group fitness instructor having recently discovered a passion for health and fitness. She has had acting work on several national television shows as well as commercial work and she recently finished her acting work in feature film Grey Agenda having a lead speaking role. She has also modeled for Terri Ives Couture amongst other modeling opportunities. She continues to take dance classes to further her technique in many styles as well as performing as opportunities arise. She could not be more blessed by the gifts God has given her to use in the arts and entertainment and she believes that the best is still yet to come.
Renee Walters - Instructor
Ms. Renee is excited to have joined the staff at Dance Academy of Mansfield in the fall of 2016. Renee began her dance journey at the age of 5, and competed in ballet, jazz, lyrical, and pointe until the age of 13. During her high school years, Renee trained at Chamberlain School of Ballet, attended Booker T. Washington for the School of Performing and Visual Arts, and trained for a year at the Houston Ballet Academy as well. She has also attended summer intensives such as Miami City Ballet, Boston Ballet, and multiple at Hubbard Street Dance Chicago. Renee first started as a dance teacher through the creation of a dance program at a ministry, Jesus Project Ministries, which lead to other teaching opportunities. Renee continues to grow in passion and excitement for what the Lord is doing through dance, and how He is advancing His Kingdom through it!